1.For all you side sleepers out there.
2.This is all your mom wants for Mothers' Day. Need more ideas? Check out my Mother's Day Gift Guide.
3. Homemade coconut, hemp, pumpkin seed, vanilla milk in 30 seconds with this! More of my favorite kitchen gadgets here!
4.As of today! Spend $125 at Credo and get this 7 piece gift with purchase!
5. Praise be coffee is on this list.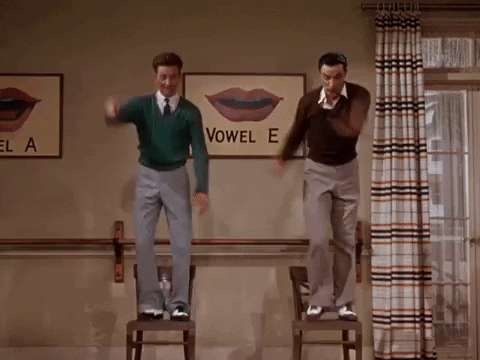 6. Me and Jason after getting our TSA Pre renewal approved. Anyone who travels out of the Atlanta airport FEELS ME on this!
7. Kind of obsessed with these.
8.An overview of what organic means.
9.Vegan, bamboo, REFILLABLE, nontoxic floss. Who knew!?
10. TWO pounds of FREE wild caught Alaskan salmon and free shipping when you sign up for this sustainable meat delivery service!
11.*Throws pumpkin seed on errrrrthang.*
12. 20% off your entire order at Pharmaca with code WELLNESS20 – they have a ton of clean beauty!
13. Can't get enough of the new Maya Chia mask: The Refresh Mint. Four different types of acids as well as enzymes and hydrators work together to resurface, brighten and moisturize. I love how you can really feel it working plus you can use this as a spot treatment too. Not only that, it dries down matte so you CAN totally wear it as an overnight mask without it rubbing off. Incredible.
14.Handmade's Tale, season 3 is back in just a few weeks – WHO'S IN!?
15.Currently reading…listening to on Audible.
Reader comments:
I don't have any social media and just look at your IG once in awhile. I read your blog regularly though and I want to say thank you! I have wanted to go gray for years but had allowed myself to be talked out of it so many times. Your hair looks AMAZING au natural – so last week I went and got a punk rock pixie, threw all the hair dye away, and am not looking back! I am already loving it. It's such a feeling of liberation and self-empowerment.